Best detection rate in PCSL test – 99.97%
PC Security Labs has finished a new bi-monthly test of 19 major antivirus products. The testset contained 3,601 different malicious samples of March and April 2009, representing a typical scenario today:
– 61.7% Trojans
– 22.9% Backdoors
– 14.2% Worms
– 0.7% Rootkits
– 0.5% Viruses
In static testing (found by the disk scanner), a-squared Anti-Malware 4.5 missed 6 samples, which means a detection rate of 99.83%.
PCSL tested the missed 6 samples by starting them to see how much of them can be blocked by the a-squared Anti-Malware Guard. The result:
a-squared Anti-Malware missed only 1 malware sample!!!
That means the best total detection rate of 19 antivirus products!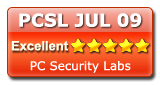 Total detection rate results in detail: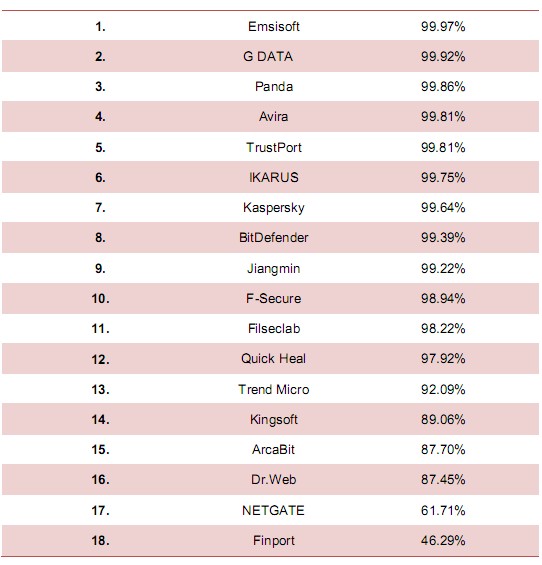 MRG tested 18 AV products - a-squared is best in test!